How To Sell A Business In Australia
Selling a business without a broker?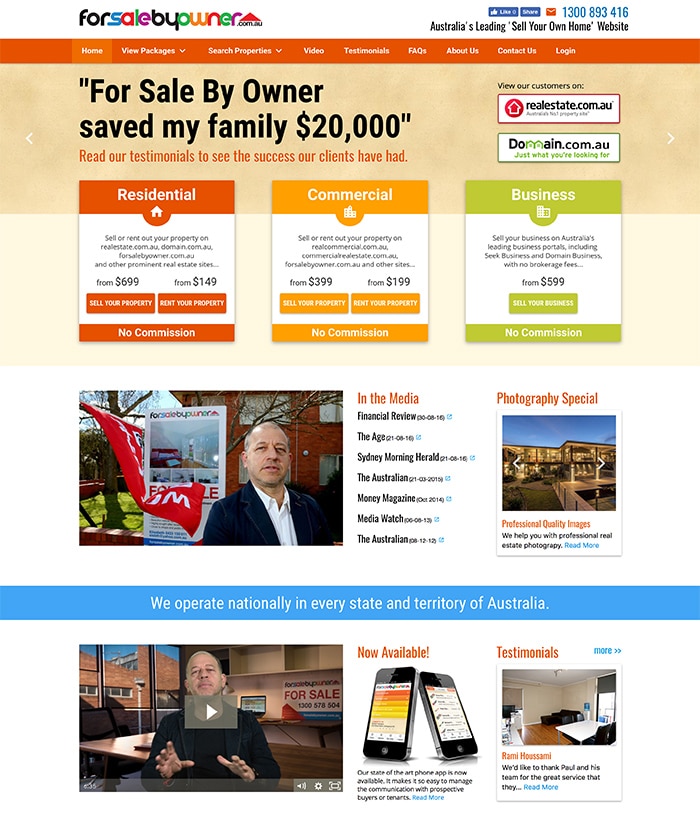 How To Sell A Business In Australia
The process of selling a business obviously varies in complexity depending on the size and structure of your business. Whilst many business owners engage a business broker to assist with the sale, you can save potentially thousands of dollars by advertising your business independently and handling the negotiations yourself. For Sale By Owner can assist in the marketing and advertising of your business. Please view our business packages to see prices and inclusions.
View Package Details
1. Prepare your business financials

Amongst other documents, you will need to create profit and loss statements for potential buyers to get a better understanding of your business. These generally show monthly, quarterly and yearly figures. In addition to this, buyers will likely want to see projected revenue and expenses over the next few years.

2. Value your business

Establish the price you are willing to sell your business for. Whilst the potential always exists to negotiate with buyers, those buyers generally prefer to see an exact price or price range when considering buying a business. Statements like "Open to Offers" instead of a price are generally not recommended.

3. Advertise your business

In Australia, the vast number of business buyers browse Seek Business and Domain Business (now under commercialrealestate.com.au). These two portals together are essential to your marketing campaign, and both are included in our business sales package. Your business will be listed on both websites until sold, without any ongoing fees and without any commission when you sell your business.

4. Negotiate the sale and prepare the contract

Once you have an interested party, you will negotiate both the price and terms with them. Depending on the size and complexity of your business, you may want to engage a solicitor or lawyer to prepare and oversee the contract of sale. Once the sale has been completed, you may also want to engage them to ensure that the transfer of ownership is done in accordance with Government requirements and regulations.

5. Finalise your contractual requirements and legal and tax requirements

Your accountant will be able to assist you to ensure that you meet your requirements in terms of tax and/or other legal requirements, if applicable to the sale of the contract.
Tags: